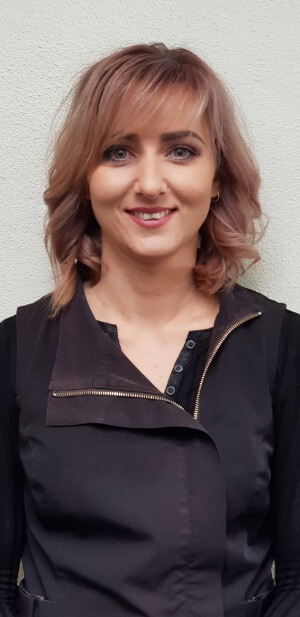 Leah
Leah joined IHD in 2004, where she aspired to own her own salon! Taking on a Management role, after returning from maternity leave, only made that dream clearer. Leah became the very proud Owner / Managing Director of Inspiration Hair Design in 2014! After hairdressing for 20 years, Leah's desire is to be a great leader and to create highly educated stylists. Leah firmly believes that knowledge and communication are the key to a successful team and business, instilling these attributes in her team and leading by example.
Leah definitely displays talent in her beautiful artistic cut & colour work; she listens to her guests and guides them to creating their vision. Leah lists her hairdressing strengths as creative cutting, experienced in colour correction (love the challenge!), Balayage, Blow Waves, Bridal / Evening Styles & Make-up. With a strong base of loyal clients, Leah has formed many friendships over the years with her guests. Leah is dedicated to her work; being a fit, healthy and happy person. She will make you feel the same!
Tuesday – 9:00am – 9:00pm
Wednesday – 9:00am – 5:30pm
Thursday – 4:00pm – 9:00pm
Friday – 9:00am – 5:30pm
Saturday – 8:30am – 1:00pm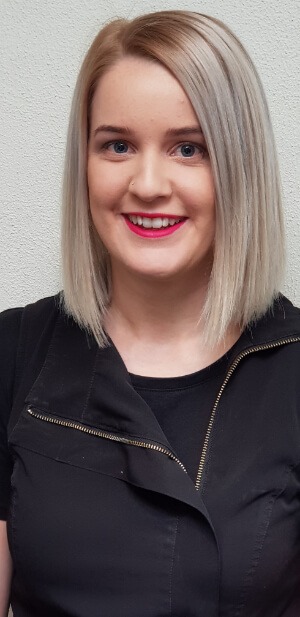 Corinne
Corinne is our newest addition to our Inspiration Hair Design family! Commencing with us in 2017, Corinne was drawn to us for our extensive education schedule & in-salon training!
Corinne's love of the 'art of hair' and skills have grown enormously. Corinne's strengths are Foiling, Blow Waving, Men's Barbering & Make-up.
With a calendar full of education this year, Corinne is advancing very fast in her training. She is an organised perfectionist! Once you get to know Corinne and see the pride she takes in her work, you'll love her shy, but cheeky personality just as much as we do!
Corinne offers discounted prices on all her work, to ensure she receives all the experience she needs to be the best!
Tuesday – 9:00am – 5:30pm
Wednesday – 9:00am – 5:30pm
Thursday – 9:00am – 9:00pm
Friday – 9:30am – 5:30pm
Saturday – 8:30am – 1:00pm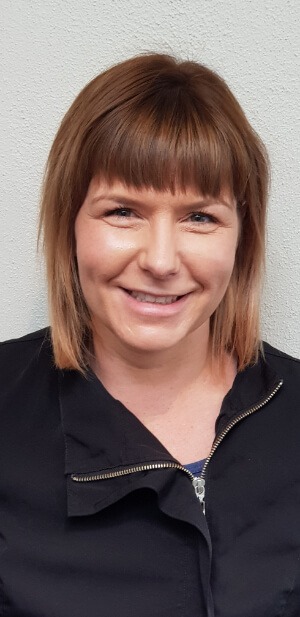 Prue
Prue started her journey with Inspiration Hair Design in 2006. After having a little time off in between to focus on family accomplishments! 3 children later!
Prue has been hairdressing since 2002 and has maintained a strong loyal clientele within that time. Always looking to expand her knowledge, Prue has attended many advanced courses, including Creative Colouring & Cutting and Wedding / Evening Styling & Make-up.
A true professional with advice to match. Her strengths are her attention to detail and perfection. From conservative to innovative hair, Prue loves it all! Prue has a calm, confident and sincere, but cheeky nature. With her guest's best interests at heart, you will be impressed with her skills.
Thursday – 4:00pm – 9:00pm
Saturday – 8:30am – 1:00pm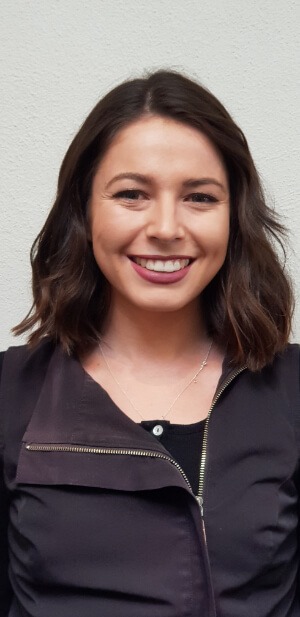 Jade
Jade started her apprenticeship in 2015 at Inspiration Hair Design. Now a Qualified Hairdresser, Jade's work is truly excelling!
Jade has always loved styling right from day 1, and it shows! Jade shows such enthusiasm for hairdressing, always keen to learn something new and exciting! Jade's colour work, including her Balayage & Micro Foils, are always exceptional! Jade will make your day or evening special with beautiful Bridal / Evening Styling, complete with Make-up! Jade also has a keen eye for a perfect Men's Barbered style!
Quiet by nature, but a fitness fanatic, Jade is full of energy! She loves her gym work, netball, and has a real competitive streak!
With education high on her list, Jade has attended many courses throughout her time at Inspiration Hair Design, to extend her knowledge and pass it on to our guests. With an already great following of loyal guests, you can be sure Jade will have your best interests at heart!
Tuesday – 9:00am – 5:30pm
Tuesday – 9:30am – 9:00pm
Thursday – 9:00am – 5:30pm
Friday – 9:00am – 5:30pm
Saturday – 8:30am – 1:00pm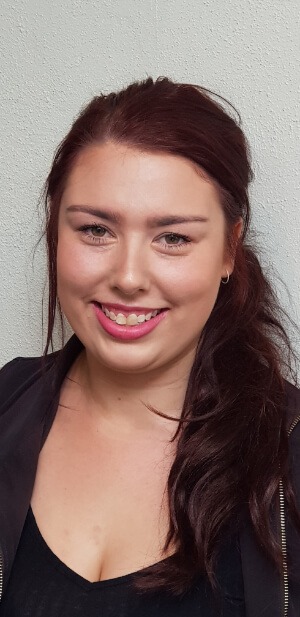 Ebony
Ebony started at Inspiration Hair Design in December 2013 as an enthusiastic personality! Ebony is a highly motivated Qualified Hairdresser and is excelling in all aspects of her profession!
Ebony has a love for not only Style Cutting and Artistic Colouring, including her beautiful Balayage techniques, but also loves Bridal / Evening Styles & Make-Up for all special occasions!
Ebony is eager to learn and has attended many advanced courses throughout her hairdressing career, including Style Cutting, Advanced Colour Techniques and Personalising Colour, to compliment her guest's complexions & face shapes.
Keen, creative and speedy best sums up Ebony's attributes! With a confident, bubbly personality (which we all love!), you will always leave the salon uplifted and with a smile!
Monday – 9:00am – 5:30pm
Wednesday – 9:00am – 5:30pm
Thursday – 9:00am – 9:00pm
Friday – 9:30am – 5:30pm
Saturday – 8:30am – 1:00pm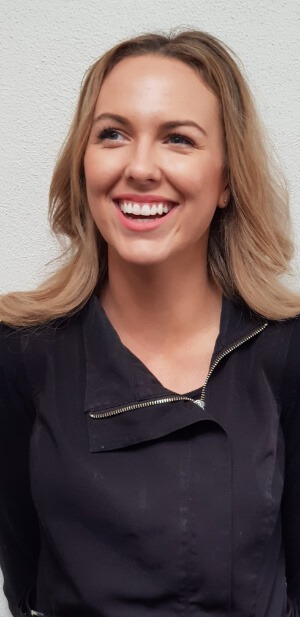 Jemma
Jemma joined our Inspiration Hair Design team in 2012. We love Jemma's creativity and her quirky attributes, as you will too!
Jemma enjoys researching trends, to come up with great new hair designs for her guests. A fantastic communicator, her love is making her guests look and feel amazing, by providing outstanding expertise!
Adept in creative cutting and an individual approach to colour, Jemma's hair artistry and passion will truly elevate your confidence. Jemma flourishes in the area of Bridal / Evening Hair & Make-up, promising you a great doo for that special night out.
Jemma thrives on the expertise within the Inspiration Hair Design team and her professional development, to keep learning, no matter how vast her experience level is. With many Advanced Education Courses on Jemma's agenda, you will always be inspired by her new ideas in creating individuality!
Tuesday – 9:00am – 9:00pm
Wednesday – 9:00am – 5:30pm
Thursday – 9:00am – 5:30pm
Friday – 9:30am – 5:30pm
Saturday – 8:30am – 1:00pm
Emily
Emily has gained a lot of knowledge from her time in the Hair industry and at Inspiration Hair Design. She treats all her guests as unique individuals, and creates modern, innovative styles for them. Emily is very meticulous, patient and honest, when it comes to completing that desired look. Each guest receives her undivided attention.
Emily has also completed her Novacolour Expert Certificate, adding more expertise to her work! Well Done Em!
Drawing on her wealth of knowledge and expertise, to produce exceptional and consistently precise cuts, colours and hair styling. Emily has a dedicated following, and is committed to achieving the highest possible standards of professionalism.
Tuesday – 3:00pm – 9:00pm
Thursday – 9:30am – 5:30pm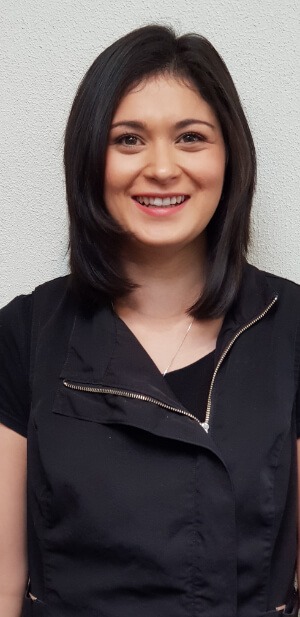 Ash
Ash joined Inspiration Hair Design in 2011. An eager and avid believer in acquiring as much education as possible, Ash was drawn to Inspiration Hair Design for the high level of training and education we offer.
After completing many Advanced courses throughout her career, Ash is an expert in many areas. Not only does she have a natural flair and love for Men's Barbering, Ladies Creative Cutting & Contemporary Colouring; Ash is truly amazing with her Bridal / Debutante Styles & Make-up. Ash sets the highest example for our apprentices!
Ash is energetic, and prides herself on creativity and dedication to her career. Always a professional you can trust! Ash has the ability to make you feel uplifted and refreshed, giving you the lift you need!
Monday – 9:00am – 5:30pm
Tuesday – 9:00am – 5:30pm
Thursday – 9:00am – 9:00pm
Friday – 10:00am – 5:30pm
Zoe
You will find Zoe a joy to get to know, and she will win your confidence with her technical skills and personality. Zoe's warmth and concern for clients have ensured their loyalty over the years. Always willing to please guests, Zoe ensures they leave the salon feeling 'the best'.
Zoe loves to play with shapes and colours that complement and enhance her guest's look. You will be truly amazed by her skill level, especially when it comes to dealing with your hair colour. Whether you want it improved, or a new recommendation on what hair cut or colour will suit you, then Zoe is sure to please. You will love Zoe's placid nature, and can be sure that you will have an enjoyable experience at Inspiration Hair Design.
Thursday – 5:00pm – 9:00pm
Saturday – 8:30am – 1:00pm
Louise
Louise joined our team at Inspiration Hair Design in 2013. Training in London, Louise brings a wealth of knowledge and experience in all aspects of hairdressing. With 13 years hairdressing experience, Louise has had the opportunity to travel whilst working. This has allowed her to draw knowledge from the many stylists she has had the privilege to work alongside, and undertake managerial positions to train and lead staff.
Louise is eager to keep up with all the latest techniques, attending many Advanced courses in Creative Colouring, Ladies Cutting & Men's Barbering.
Louise lists her strongest attribute as being a precision cutter, also with a love of colouring. With a truly sweet and caring personality, Louise has the ability to make all of her guests feel unique and special!
Tuesday – 9:00am – 9:00pm
Saturday – 8:30am – 1:00pm