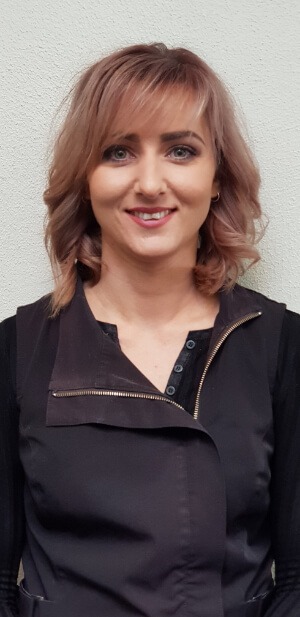 Leah
Leah joined IHD in 2004, where she aspired to own her own salon! Taking on a Management role, after returning from maternity leave, only made that dream clearer. Leah became the very proud Owner / Managing Director of Inspiration Hair Design in 2014! After hairdressing for well over 20 years, Leah's desire is to be a great leader and to create highly educated stylists. Leah firmly believes that knowledge and communication are the key to a successful team and business, instilling these attributes in her team and leading by example.
Leah definitely displays talent in her beautiful artistic cut & colour work; she listens to her guests and guides them to creating their vision. Leah lists her hairdressing strengths as creative cutting, experienced in colour correction (love the challenge!), Balayage, Blow Waves, Bridal / Evening Styles & Make-up. With a strong base of loyal clients, Leah has formed many friendships over the years with her guests. Leah is dedicated to her work; being a fit, healthy and happy person. She will make you feel the same!
Tuesday – 9:00am – 5:00pm
Wednesday – 9:00am – 8:30pm
Thursday – 4:00pm – 8:30pm
Friday – 9:00am – 5:00pm
Corinne
Corinne was drawn to our Inspiration family in 2017 with an eagerness to be "The Best!" This shows in her love of education and continual dedication to her profession!
Corinne has a love for "the art of hair!" She displays a strong skill set in any service to do with scissors! Her love of Creative cutting truly shows when you watch the attention she pays to every snip!  From Balayage and Foiling soft, natural looks to Striking Bright Creative Colours, Corinne will decipher what is needed to be done to achieve the perfect result for you!
For nights out, Corinne will create Stunning Bridal & Evening Hair & Make-up to give you the feeling of confidence. A professional consultation with Corinne's expertise will make you feel relaxed and like you are the only guest in the room! Always excited by a challenge, Corinne is an organised perfectionist!!
The weekends you'll find Corinne out socialising and enjoying nature with her beautiful family!
Once you get to know Corinne and see the pride she takes in her work, you will fall in love with her shy, warm & cheeky personality, and love her just as much as we do!
Monday – 9:00am – 5:00pm
Wednesday – 9:00am – 5:00pm
Friday – 9:00am – 5:00pm
Jade
Jade started at Inspiration Hair Design in 2015 and showed a natural ability in Hairdressing straight away. Jade has quite a competitive streak and strives for perfection in everything she puts her mind to! Her work is truly exceptional!
Our Expert in Balayage & Micro Foils, Jade will give you that beautiful lived-in, sun-kissed look, finished with waves to die for!!
Jade is a Master of the Evy Hot Iron, she will make your day or evening special with beautiful Bridal / Event Styling, doing what she loves best, curls! Jade is all about Precision with a keen eye for a perfect Men's Barbered style!
Favourite, must have product for Jade is Delorenzo Heat Defence Extinguish! Before making beautiful hair we must protect it.
Quiet by nature, but a fitness fanatic, Jade is full of energy! Her time out of the salon is spent walking her dogs, early morning gym sessions,  netball, and wants to travel the world!
With a great following of loyal guests, Jade will definitely impress you with her skillset!!
Monday – 9:00am – 5:00pm
Tuesday – 9:30am – 8:30pm
Wednesday – 11:00am – 6:30pm
Thursday – 9:00am – 4:30pm
Friday – 9:00am – 5:00pm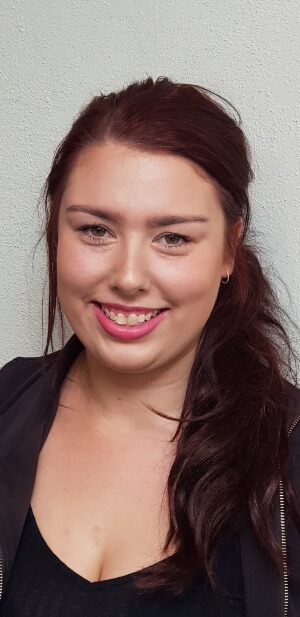 Ebony
Ebony started at Inspiration Hair Design in December 2013 as an enthusiastic personality! Ebony is a highly motivated stylist and excels in all aspects of her profession!
Ebony has a love for all Colour work, including her beautiful Balayage techniques, with her unique toner formulations and also her vibrant colour work when you just want to stand out from the crowd! Ebony loves cutting and will create a beautiful Style cut to compliment any colour!
Eager to learn, Ebony attended many Advanced courses throughout her hairdressing career, including Style Cutting, Advanced Colour Techniques and Personalising Colour, to compliment her guest's complexions & face shapes, to name a few!
Ebony loves her salon time, but you will find her looking after her family on the farm in her other times!
Ebony's personality is creative, confident & bubbly, (which we all love!). You will always leave the salon uplifted, with a smile & know you have been in the care of a truly skilled professional!
Wednesday – 9:00am – 4:00pm
Thursday – 9:00am – 4:00pm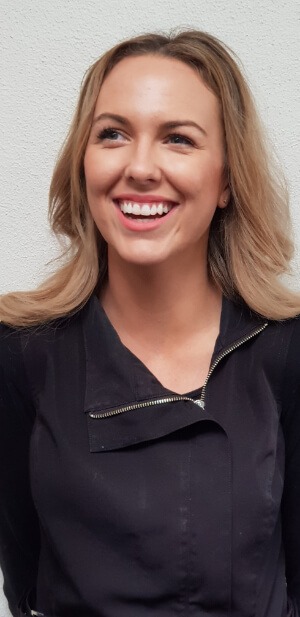 Jemma
Jemma joined our Inspiration Hair Design team in 2012. We love Jemma's creativity along with her quirky attributes, as you will too!
Jemma loves researching trends to come up with unique hair designs for her guests. A fantastic communicator, Jemma has so much knowledge to share! Her love is making her guests look and feel amazing, by providing outstanding expertise!
Adept in not only creative cutting, curly haircuts, and soft feather looks but a skilled precision cutter also. Jemma has an extensive ability in colour & offers an individual approach, any challenge will be accepted!!
At home Jemma is a great cook and is actually pretty quiet, taking care of her little family & can't forget the fur babies too!
Products Jemma couldn't live without are anything moisture!! Delorenzo Novaplex in her blondes is a must, the integrity of your hair is the most important aspect of her service!
Jemma thrives on the expertise within the Inspiration Hair Design team. Her own professional development, to keep learning, no matter how vast her experience level is extremely inspiring. With many Advanced Education Courses on her agenda, you will always be inspired by new ideas in creating individuality! Jemma's Hair artistry is her passion, her nurturing, kind nature will truly elevate your confidence!
Monday – 9:00am – 4:00pm
Tuesday – 3:00pm – 8:30pm
Thursday – 9:00am – 4:00pm
Ash
Ash joined Inspiration Hair Design in 2011. An eager and avid believer in acquiring as much education as possible. Ash was drawn to Inspiration Hair Design for the high level of training and education we offer.
After completing many Advanced courses throughout her career, Ash is an expert in all areas Inspiration Hair Design offers. Not only does she have a natural flair in, Bridal/Debutante and Event Styling. ladies creative cutting is where Ash excels. She loves a challenge and loves working out what is going to be the best technique to utilise for a personalised result for each guest. Consultation is the key, you will always be listened to and every option considered.
Beautiful Contemporary Balayage is what Ash loves to do, creating outstanding low maintenance everyday looks! Popular High Fashion Brights are fun for Ash, we often see her making up new concoctions and colour combinations to perform on her guests!
Ash is kept busy in the salon but has 2 handsome little sons in her life that keep her busy when she's at home!
Must have favourite product recommendation by Ash is our Delorenzo Instant Restructurant, because everyone needs protein & Moisture for healthy hair!
Ash is an energetic team player who prides herself on her creativity and dedication to her career! Always willing to share her knowledge and also learn as much as possible even after all these years! Ash sets the highest example for our apprentices! A professional you can trust! Ash has the ability to make you feel uplifted and refreshed, giving you all of her years of experience!
Monday – 9:30am – 2:30pm
Wednesday – 5:00pm – 8:30pm
Thursday – 10:00am – 8:30pm
Friday – 9:30am – 2:30pm
Eliza
Eliza had always dreamed of becoming a hairdresser and started her career with Inspiration Hair Design in 2020 after completing a week of work experience the year earlier. We loved having Eliza's organisational skills and eagerness to learn, we knew she would be our next team member!
Destined to be a hairdresser, Eliza followed in her Mum's footsteps to pursue a career in Hairdressing.
Eliza's love of colouring is unmistakeable! You will see her light up when a guest wanting Balayage is in her chair!  Her skill with colour doesn't stop there with her love of foiling a beautiful blonde and putting a cheeky pop of colour in!
Enthusiasm for education shows Eliza's dedication to her profession to strive to give the very best knowledge to her guests!
Eliza has so many favourite products but her go to would be Delorenzo Illumin8 Shampoo and Conditioner for a perfect bright Blonde. Delorenzo Equilibrium because everyone's hair needs a boost of moisture to nourish and also Delorenzo Sandstorm Texture Spray for more volume & texture, great look for a night out!
A socialite on weekends, Eliza will be with her friends camping and shopping. Words to describe Eliza would be Caring & Enthusiastic, this is exactly what you will see when she welcomes you to her chair!
Monday – 9:00am – 5:00pm
Tuesday – 10:00am – 8:30pm
Wednesday – 9:00am – 5:00pm
Thursday – 12:30pm – 8:30pm
Friday – 9:00am – 5:00pm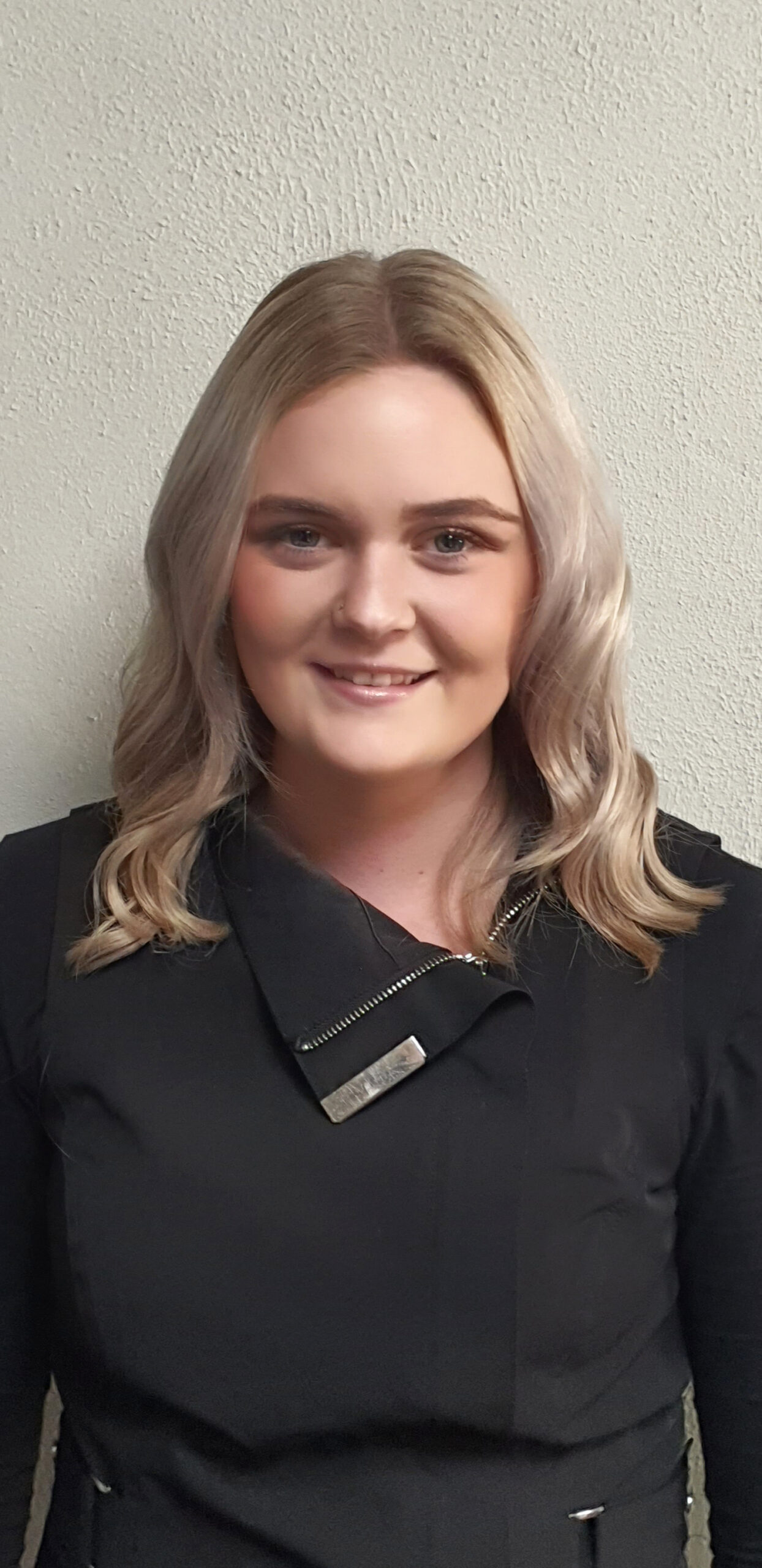 Kylah
2021 was the year for Kylah to begin her career with Inspiration Hair Design. We were thrilled to have Kylah for a week of work experience and offer her a full time apprenticeship.
Kylah is a team player who loves coming to work where she is encouraged to put herself out of her comfort zone to master her skillset to be as successful as possible!
After attending a Cutting Course early on Kylah has an eye for precision cutting! Creating beautiful classic hairstyles which can then be transformed to everyday easy to manage styles!  Kylah also has a love of all aspects of colouring but foiling is the ultimate favourite, creating beautiful blondes that are insta perfect!
Knowing how important it is to look after the integrity of the hair, Kylah's go to hair product is our Delorenzo Instant Restructurant Treatment with 8 Amino Acids. It is great for all hair types but ideal for fine blonde hair like hers!
Loving her basketball and netball and 4WD exploring in spare time, Kylah can be described as sweet natured but actually highly competitive!  Kylah is a pocket rocket, she will always strive for perfection and shows an immense amount of ability & confidence in everything she does!
Monday – 9:00am – 5:00pm
Tuesday – 9:00am – 5:00pm
Wednesday – 12:30pm – 8:30pm
Thursday – 9:30am – 8:30pm
Friday – 9:00am – 5:00pm